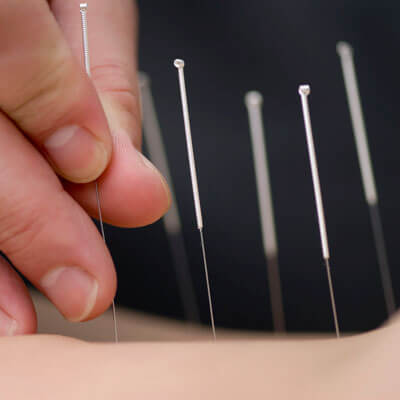 Dry Needling at McKinley Chiropractic
Intramuscular manual therapy (IMT), or trigger point dry needling (TDN), is the use of a small needle to penetrate a "trigger point" in an area of muscle that is tight and/or causing pain or decreased performance. The intent of dry needling is to cause the muscle to contract, then relax, therefore releasing the trigger point. The result is improved muscle flexibility and performance, and decreased pain or symptoms.
Dry needling is a safe and effective method of relieving pain and tension in muscles and can be used to assist with treatment of a wide variety of conditions, including athletic injuries or strains, neck pain, headaches, tendinitis, and low back pain, to name a few. When used appropriately, dry needling can be effective in helping to restore joint range of motion and facilitate better body mechanics, which can also prevent future injury and pain.
Get Started Today
If you are interested in dry needling or curious if it's right for you, we encourage you to contact our office to schedule an evaluation.
CONTACT US
---
Dry Needling McMinnville TN | (931) 473-2355