Meet the Team at McKinley Chiropractic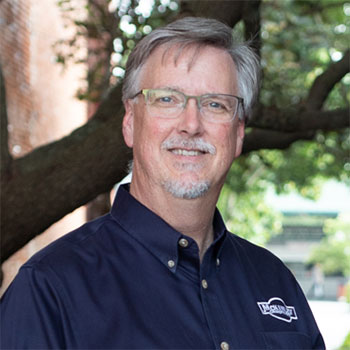 Dr. Jeffrey McKinley, Chiropractor
My friends and professors thought I was crazy, remembers Dr. McKinley. Why do you want to be a Chiropractor, when you could be a medical doctor?"
Since the teacher first asked, "What do you want to be when you grow up?" Dr. McKinley's answer was, "A doctor!"
However, when he was in seventh grade, his best friend's father was a chiropractor, and he was intrigued. Here was a way to help people become healthy, and stay healthy, without having to take drugs or have surgery. That was the kind of doctor he wanted to be.
Read more about Dr. McKinley »


Kendra Arnold
Having previously been in financial services, Kendra serves as the office manager for McKinley Chiropractic. She oversees the staff as well as the business operations including filing insurance, billing, and marketing. A Chiropractic Therapy Assistant (CTA) and Chiropractic X-ray Technologist (CXT), Kendra is well versed in all aspects of the patient experience. She came to know Dr. McKinley as a patient first after having lower back pain after her first child was born. She then continued to receive chiropractic care during her second pregnancy with excellent results. You will always enjoy her pleasant, calm demeanor and beautiful smile. Ask her about her wonderful husband and adorable children and she will really light up.

Wesley Jennings
Wesley is a graduate of Union University with a degree in Exercise Science. He assists Dr. McKinley in patient care by taking patient history and case information. Wesley is also a Chiropractic Therapy Assistant (CTA) and he oversees the therapy area including electric muscle stimulation, spinal decompression, laser treatments and therapeutic exercise protocols. You will find him to be one of the most caring people you have ever met. An outstanding athlete, he was a standout baseball player in high school and has transitioned into becoming an avid golfer.

Abby Boudin
The newest member of the staff at McKinley Chiropractic, Abby, is the kind, sweet voice you will likely hear when you call the office. And you will find her to be just as friendly and pleasant in person as she greets you when you arrive. She is studying to receive her certification as a Chiropractic Therapy Assistant (CTA) and will assist you with your paperwork and questions. She is 5-star certified through training with the Scheduling Institute. She spent several years in customer service at a local restaurant where Dr. McKinley noticed her work ethic and friendliness. He told his wife that Abby is the type of person he wanted to work at McKinley Chiropractic. Abby had been a student of Dr. McKinley's wife, so she called Abby over . . . and the rest is history.
---
Meet the Team at McKinley Chiropractic | (931) 473-2355