Meet the Team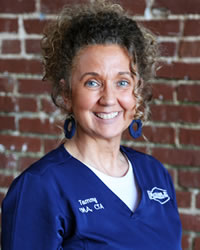 Tammy Deweese
Medical Assistant, Certified Therapy Assistant
Tammy joined Dr. McKinley's staff in 2015. She brings with her 6 years experience as a Medical Assistant, plus several more years of experience as a Family Service Counselor. When you call the office, she is the soft, soothing voice you will most likely hear. And when you come into the office, her bright smile will make you feel better from the moment you see her. Her responsibility is to make you feel welcome and comfortable during your entire visit. She will help you by working to streamline the paperwork necessary in today's healthcare environment. And she does this all with such a pleasant demeanor that you may actually enjoy the paperwork!
---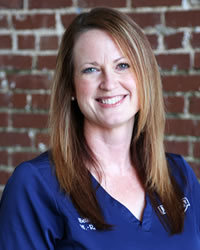 Bethany Morrison
Office Administrator
Bethany is a Certified Radiology Technologist and serves as the Office Administrator. She oversees insurance claims submission, marketing and advertising, insurance network participation, and many other aspects of running a busy practice. She is also the owner of Sugar Belle Bakery where she makes delicious and beautifully decorated cakes, cookies, and sweet morsels.
---
McKinley Chiropractic | (931) 473-2355